Key Questions For Buying Or Selling A Home During The Pandemic
If you're thinking about buying or selling a home – now or in the near future – you don't necessarily have to abandon your efforts. By staying informed and working with experienced industry professionals, such as agents, attorneys, and financial advisors, you can still achieve your real estate goals with a few strategic adjustments. Start by asking yourself the following key questions to determine how you might best navigate the real estate market during this (or any) global crisis.
Should I withdraw my home from the market?
Is it wise to buy a home during a pandemic?
How will COVID-19 impact pending transactions?
Is it wise to buy a home during a pandemic?
What is the long-term outlook?
---
Virtual Real Estate Sales Tools
VIRTUAL HOME CONSULTATION
Looking to sell?
Now it's your turn to give us a tour of your home! You can show us via Facebook Live so we can give you an accurate opinion of value and discuss the best options for you, OR, you can give us access to the home. We will come in with gloves, booties, and mask on to view your home. We can call you with any questions, and/or do a Facebook Live on the spot to get a question answered.
Looking to buy?
We're happy to call to schedule a video chat so that we can learn all about all the must-haves you need in a home. Then we will do an mls search to see what is available that meets your criteria, email you the results and set up email alerts with any new properties (or price changes) that come on the market.
We can communicate via Facebook Live, Zoom.us, or Google Hangouts to answer all your home sale or purchase questions.
---
GET EMAIL ALERTS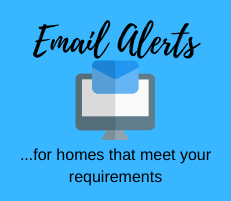 In the meantime, we will set up customized listing alerts (delivered to your inbox) with your individual needs in mind. If you like any homes that you see, just favorite them and we'll set up a virtual showing.
Please take a moment to fill out the form below to receive property email notifications.
The benefits of signing up for property alerts:
Get instant access to the MLS and all properties that hit the market almost instantly and delivered to your email for FREE.
Be up to date on what is going on in your neighborhood or area of interest.
Be able to drive by these properties and get acquainted with real estate deals and opportunities.
Mark as favorites and add notes on your favorite properties.
Be descriptive as much as possible in order for us to fine-tune and send you matching property
---
VIRTUAL HOME TOURS
Virtual house tours allow people to take a visual walk through a home or apartment available for sale. They can check out every room and corner with a few mouse clicks. Compared to photos and videos, this technology offers a more accurate and realistic experience.
 Zillow 3D Home uses artificial intelligence (A.I.) on an iOS mobile device app to create the tours with 360-degree panoramic photos taken in and around a home. The app enhances the image exposures, stitches the image together to form the tour, and chooses the best thumbnail image to represent each room or area in the home. When the app finishes the creation process, the 3D tour is available on a separate 3D Home dashboard where the agent can edit, share, and add to the home's listing on Zillow.
Clients and agents like the tours because they attract more potential buyer views and engagement than listings without video or 3D tours. Buyers report they appreciate the 3D tours'  ability to give them a better understanding of the flow between areas in a home than static still photos of rooms.
---
SHOWING PRECAUTIONS
CEC Guidelines; Best practices related to entering a seller's property:
Listing agents should not leave brochures and flyers in the property but instead, utilize any showcasing or other marketing features available through one's MLS system to highlight the property.All showings are to be held by appointment only.
Discourage anyone who does not need to view the property from attending a showing.
Agents conducting the showing should meet clients at the property and not drive the client to the property, so as to minimize risk. Information relevant for the showing should be provided in advance to the clients electronically. Keep in mind that MLS rules generally require agents to have obtained the seller's permission for the client to enter without the agent being physically present.
Source: carcovidupdates.org
---
HOME INSPECTIONS
Home inspections are going virtual
Typically homebuyers accompany their inspector during the home inspection, but a number of home inspectors are now using live video chatting apps like FaceTime or Zoom to let home buyers tag along remotely. This keeps buyers at a safe distance for home inspections, Seal says.
Lenders are cutting back on in-home appraisals
More appraisers are turning to computer algorithms to value properties instead of sending appraisers to inspect homes in person, says Skylar Olsen, director of economic research at Zillow. That's partly because Freddie Mac and Fannie Mae, the government-backed mortgage giants, recently directed mortgage lenders to reduce the need for appraisers to inspect the interior of a home for eligible mortgages. The caveat? For non-conforming mortgages, such as FHA loans, an in-home appraisal is still required, says Olsen.
Final walk-throughs are still taking place
Most purchase agreements allow home buyers to do a walk-through of the house shortly before closing to make sure the home is in good condition—testing appliances, windows, doors, outlets, and other items—and double-check any home inspection repairs that the seller made. But, Seal says home buyers are taking safety precautions in the wake of the coronavirus. "Some buyers are asking sellers to leave all doors and closets open so that they can see the entire house without taking their hands out of their pockets," she says.
---
ELECTRONIC SIGNATURES
All documents will be sent to you via email for signing.
How much time do you waste signing documents? Your format and print off a document, sign it, scan it into your computer, and (usually) reformat it again before sending it.
As a one-off, this doesn't sound too bad. However, repeated dozens and dozens of times, it becomes a chore.
That's where electronic signatures come to the rescue — they let you sign documents in seconds.
And companies are quickly realizing the benefits. The number of worldwide eSignature transactions jumped from 89 million in 2012 to 754 million in 2017. That's a lot of contracts.
---
ERNEST MONEY
No need to bring a check. Just wire the funds to the escrow company handling the transaction.
When you write an offer to buy a home, you typically need to show the seller you have skin in the game right away. This comes in the form of an initial deposit, also called an earnest money deposit.
---
MOBILE NOTARY FOR CLOSINGS
At the closing, we will send you a Notary that follows the CDC guidelines, with a face mask and gloves. And we are going to advise you to wear a face mask and glove, and we recommend that you clean all surfaces with disinfectant when the Notary leaves.
One of these individuals is the notary public (in the closing process, referred to as the notary signing agent). Since notaries play an important role in the closing process, let's break down who they are, what they do, and the benefits of having a notary during the closing process.
---
Ralene Nelson, REALTOR®
JUST LISTED – 16073 Totem Drive Rio Vista, 2bd/2bth

Live in a resort, Vieira's, one of the prime locations on the Delta, located on the Sacramento River. This clean 2 bedroom, 2 bath has new laminate flooring & paint, new gas stove, dishwasher and garbage disposal, and new light fixtures. Don't miss this great opportunity to live in a resort setting. Washer/Dryer hookups. The roof is 5 yrs new. Room for a smaller boat & car parking, and has shed for your fishing gear. Walk to the river & resort has a boat launch. Just bring your furniture. READ MORE
---
FOR SALE – 709 Bernadette Place Isleton
3 bed 2 bath 1 pt. bath 2,018 sq ft

Great looking newer home in Isleton, multi-level home, living space above the flood zone. Three bedrooms 2 baths on the upper level and 1/2 bath, kitchen/family room, dining and living room on the main level. The main level is wood-like plank and carpet upstairs and bedrooms. Granite kitchen with darker cabinets, pantry, gas range & stainless appliances. Large master bedroom with walk-in closet and oval tub and stall shower. The garage is on street level, large enough for a boat or jet skis. HVAC is a multi-zone & tankless hot water heater. Home currently has a view of Mt. Diablo. READ MORE